Longboarding is just getting started.
On day one, we all cautiously learned to make our first turn, and then we got stoked when we linked two turns together. Much like the evolution of riding, at Original, we think we can do always do better, evolve. And you, as a rider, should expect more from your longboard, no matter who made it.
After that first push, we may ride differently, but we all we seek the durability that will get us through to the next day, the next hill, and the next adventure.
Tricks on a Longboard—but why tho?
Regardless of whatever ride style you choose, to push the boundaries of board construction, durability, and shapes, we think "Skate Everything" needs to include designing constructions, and truly punishing our boards in the dance, freestyle, longboard tricks arena, not just in downhill. And not just because tricks are fun, but also because it just makes sense.
Stomping bigger tricks on a longboard relies almost exclusively on the board construction to avoid snappage, primarily because there is no way to land bolts on a longer board. That makes longboard tricks the best possible beating to apply if you want to find out what your board is really made of.
Downhill Concaves + Constructions Can Feed Off Freestyle Tricks + Dance Durability.
Building better boards starts with an open mind. While designing shapes and constructions holistically across multiple disciplines, we actively seek ride styles that break the mold, and break more boards, so you have the strongest construction when you set foot on your Original deck—no matter how you plan to ride it.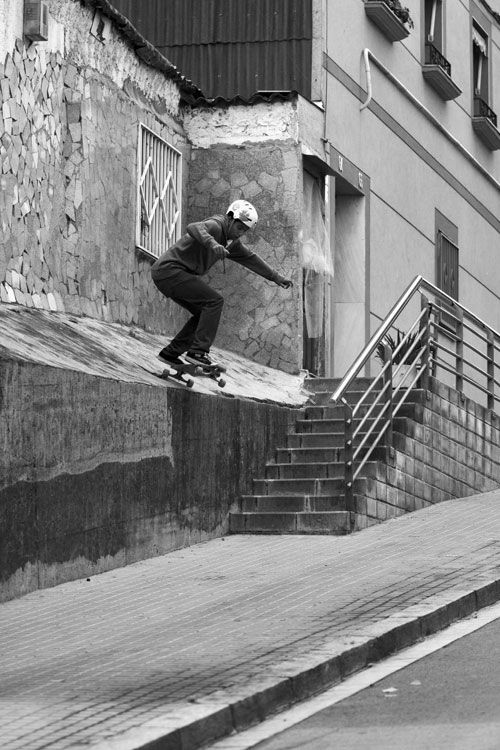 We experiment relentlessly to make sure we durably support the ride and the riders who get after it every day.
Thankfully, we have a LOT of help doling out just that sort of punishment—pushing us all forward toward the next generation longboard constructions we crave.
Browse by Types of Longboards
Even as Original approaches its 20th season, we are just getting rolling.  We still don't know what's possible, but we do intend to find out, and we couldn't be more stoked to have our friends along for the ride.
Original Skateboards: Go Longboard © 2023.