If you've never been, but always dreamed of going to a longboard event, you should make it a priority on that longboard bucket list. For us, Central Mass 10 was the perfect event to see old friends, find new inspiration, enjoy the overall tomfoolery, and take in the final installment of an event that has been a highlight of the event scene for a decade (special thanks to Mike Girard).
Central Mass Sessions: East Coast Longboarding
Central Mass brings out riders from across the country to awaken the sleepy town of Harvard with the thaning of slide wheels, clapping of high fives, and thudding of boards hitting the kickers. Yet for every shenanigan and misadventure, there is still an overwhelming sense of positivity and community that shines through and allows the festival to return throughout its 10 year run.
From left to right: Donny hitting a ramp with team riders Dax and Bish close behind. Second run, Jankiel on the Arbiter KT, and our new friend Matt at the bottom of the hill to celebrate it all
Shop Donny's setup—the Arbiter DK—here →
Neighbors, friends, and family members line the sides of the hill and dodge the ever prevalent poison ivy to support young and young-at-heart skaters doing what they love.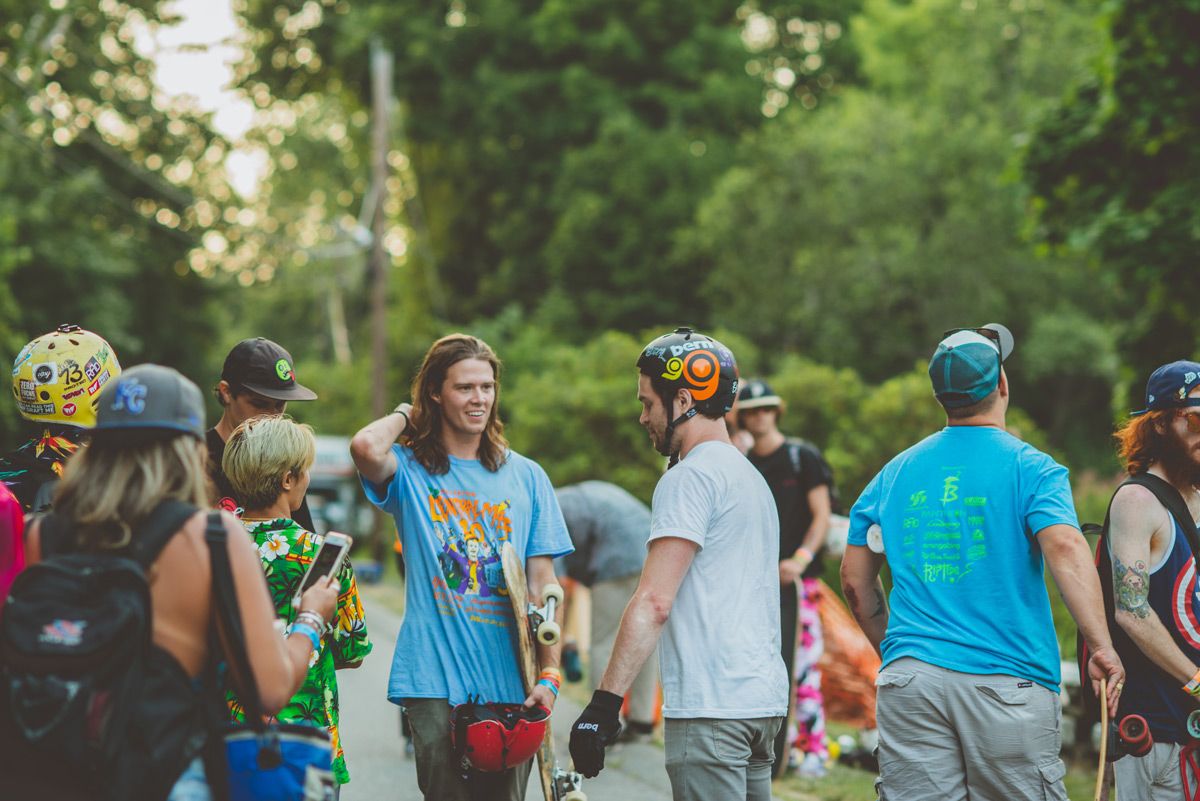 Chances are, you might have heard of Central Mass if you are into downhill or freeride and located anywhere between Florida & Maine. Despite the event being tucked into a small northeast town, it attracts riders from across the country and even internationally. But why the widespread popularity? We suspect it is a combination of unique features and community...all elements that help shape the East Coast longboard scene.
Click here to watch Central Mass 4 (shot in 2013)→
The course has changed over the years, but it still remains packed with goodies. If you were lucky enough to attend all 10 years of this event, you know what we're talking about. Even still, the mega ramps are no joke and you just might find yourself sailing through the air much higher, faster, and longer than ever before.
Take one look at the set up of any Central Mass slide jam from over the years and you will see a direct influence of ski resort slopestyle and street courses.This time around, the ramps and features at the top of the hill had never been better. Navigating the course is just short of hitting the slopes on your favorite board.
Click here to see setups that ride like a snowboard (including the Arbiter KT and DK) →
The truth is, at Central Mass you quickly realize the whole scene is one big family, pulling riders, inspiration, and influence all together for one jam packed weekend. Central Mass will not long be forgotten, as one could argue it will be the lasting template for any successful slide jam to come, east to west coast vibes alike.
Grab your friends and get to the next skate event. We hope to see you there.