See Longboarding Differently.
We're about more than creating great boards and we aren't in this for the short term. Original is driven by travel, the experience, your friends, that life, those adventures: the whole thing. We build longboards to get you there. Because once you're there, there's no going back.
In the end, we're just longboarders designing longboards.
Longboarding for Longboarding.
We rank longboarding right along side any board sport, and we are as committed to longboarding as a sport as we are to our longboards themselves. If you have ever wondered why more people don't longboard, you aren't alone. We are wondering the same thing. On the other hand, if you are wondering what longboarding is all about and how to get involved, we whole heartedly welcome you to the fold and will do everything we can to get you started on the right (or left, for you goofies) foot.
How it Started.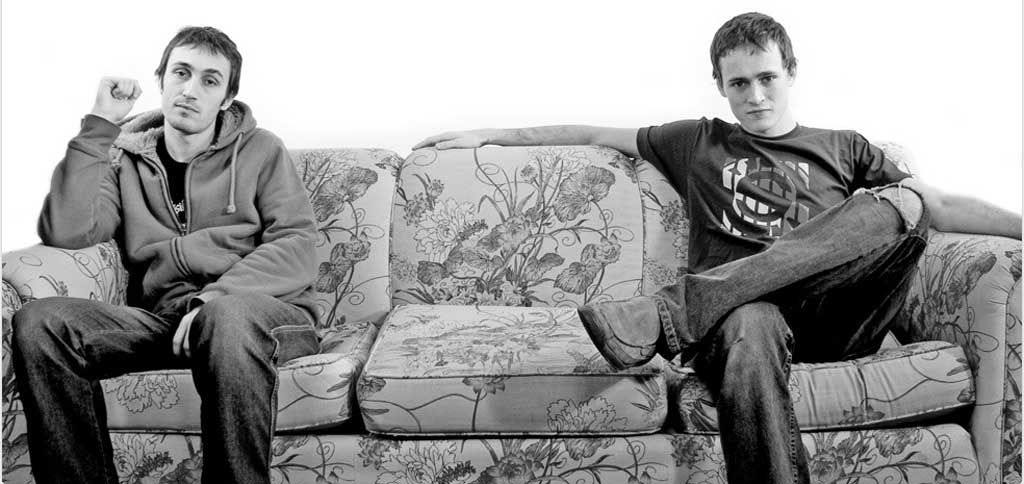 Original was founded in 2002 by Brad and Scott Imbrie. Funded by their would-have-been college funds Brad and Scott began selling longboards shortly after Scott's 20th bithday, while Brad was just 17.
Fast forward, 15 years (and change, we're dating ourselves), some have left, and some have joined on, Original is co-owned by Scott and his fiance Gabi. Their goal for Original—and life—is to always enjoy the ride, wherever it may take you.
With a lot of hard work, years of travel away from home, a good deal of luck and the support of family and friends, Original longboards are now distributed in most surf, skate and snowboard shops on the east coast of the United States and in many more world wide.
About this website.
This website was written, constructed, coded, designed, and developed by Scott, Gabi, the crew at OS, and our friends along the way, throughout the years.
We put the same degree of concentration into our site as we do designing, developing and perfecting our longboards. We feel like this site says a lot about us, but our longboards speak for themselves. Watch our videos, and then ride an Original longboard yourself. A good website doesn't make a good longboard, but a good website can sure make a good longboard look even better. Just remember, Original longboards ride better than they look.
Evolution.
At Original Skateboards we see longboarding differently. We started out longboarding as a way to simulate surfing and snowboarding, from the trucks out.
For us longboarding has evolved.
Like so many others out there, we now consider ourselves surfers, snowboarders, skateboarders and longboarders. Our boards ride as similarly to a surfboard or snowboard as anything out there, but like the first skateboarders moving on from surf simulation, thats not why we ride them.
We want to ride big mountains, flats, parking garages, ditches, banks, parks and anywhere else there is concrete, all while getting that same carving feel out of our longboard that we get out of our other board sports. Our longboards let us achieve that surfing, snowboarding, feeling and so much more.
Caught on film.
Original is dedicated to expanding longboarding as a sport by connecting with riders and generating awareness in the online board sports community. Through an exclusive agreement with YouTube, Original generates hundreds of thousands longboard related views per month. Combine that with a creative willingness to excel in film direction, editing and production value and you have something really special. Come visit us on YouTube, we take pride in our longboards and our videos. We think you will enjoy both.